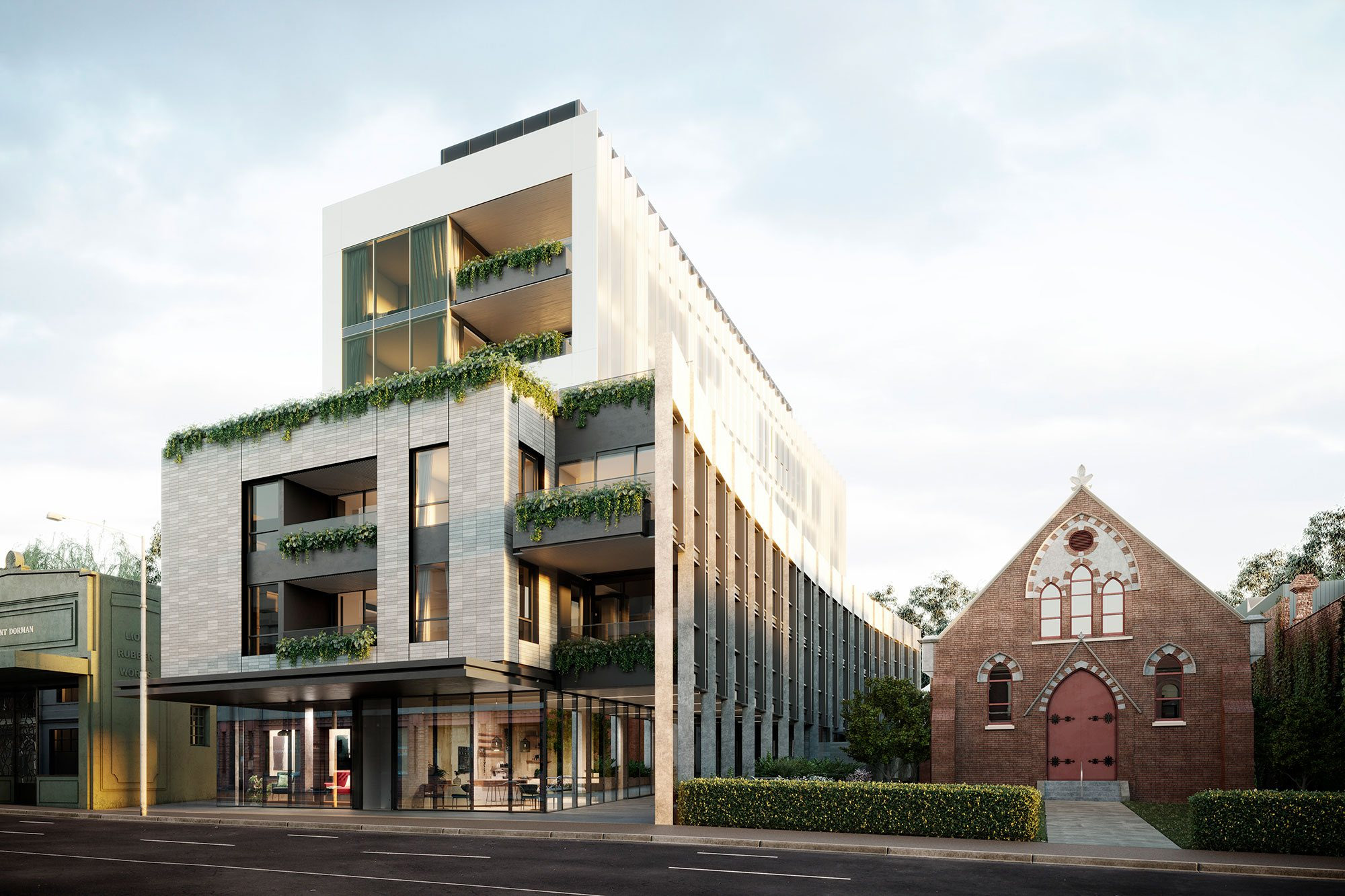 538-542 Burwood Road, Hawthorn
Description
A seven-storey mixed use development designed by Rothelowman Architects, this is a progressive decision in the Burwood Road Commercial Corridor by Boroondara City Council. This is also an exemplary outcome that has exceeded the expectations of both client and project team.
This result saw Council exercising its discretion under the newly introduced planning controls to allow built form over the preferred 14.5m (4 storey) building height by approximately 2.5 storeys. The most notable design elements include a curved colonnade and façade to embrace the adjoining heritage graded Church, reminiscent of classical Roman piazzas, and activation of the adjoining laneway through the provision of pedestrian entries at ground floor to individual townhouses fronting the lane. This project sets the bar along Burwood Road for high-quality, site responsive infill development in a heritage context.
Scope of Works
Mecone was engaged to undertake the following tasks:
Pre-purchase due diligence.
Preliminary concept design advice.
Pre-application meeting with Council.
Liaising with project consultants.
Preparation of Town Planning Report and lodgement of planning permit application.
Management of the application process, including negotiation with Council officers, up to the issue of the planning permit.
Ongoing advice for post-permit design changes.
Project Facts
Client: Miura Group
LGAs: City of Boroondara
Size: 25 Dwellings | 7 Storeys | 2 Retail Tenancys
Value: $12.5M
Sector: Mixed Use
Services: Statutory Planning