Parramatta Light Rail – Land Use Analysis and Value Capture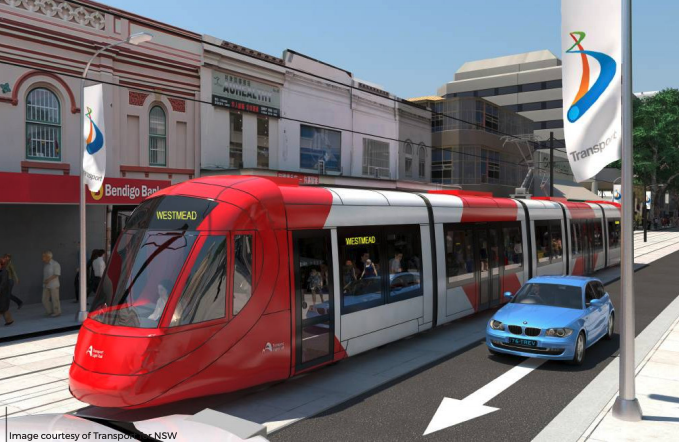 | | |
| --- | --- |
| Client | Transport for NSW |
| LGA | Multiple |
| Size | Approx 22km |
| Value | TBC |
| Sector | Land Use and Transport Planning |
| Service | Integrated Land Use and Transport Planning |
Team Members
Description
The Parramatta Light Rail is a proposed 22-kilometre modern light rail network for Western Sydney. The initial stages of the network consists of two lines – one will connect Parramatta to Strathfield via Olympic Park and second branch line connects Parramatta to Carlingford, utilising the corridor of the existing Carlingford heavy rail line.
The Parramatta Light Rail network will act as a catalyst for urban renewal and transit-oriented development with the light rail in part funded by through value capture mechanisms levied on property development above current planning controls.
Scope of Works
Mecone was engaged by Transport for NSW to analyse and identify the urban renewal opportunities and value uplift along the light rail corridor. Mecone provided a study that assisted in informing the potential for urban renewal uplift for the project that was used in the development of the business case. Mecone's scope of work included:
Creating lot-level modelling of existing land uses and potential land use scenarios. The land use scenarios included a base case that could occur without the light rail and an intervention case that identified the potential urban renewal uplift that could occur because of the light rail;
Compilation and consolidation of strategies and plans for uplift in the PLR study area to inform land use modelling;
Identification of additional opportunities for urban renewal uplift; and
Provision of advice relating to utilising value capture mechanisms to fund the project.