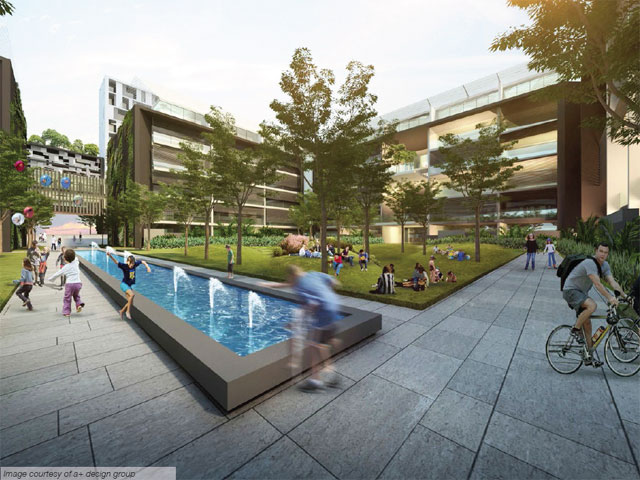 Client
Lincon Development Pty Ltd
LGA
City of Sydney
Size
21,560sqm Site Area, 820sqm Retail
555 units, 5 – 14 Storeys
Value
$170,000,000 (AUS)
Sector
Mixed use
Multi-residential
Service
Stage 1 Application
Major Development Application
Team Members
Description
The redevelopment of the site proposes a mixed use development. The site is located within the Epsom Park Precinct which forms part of the Green Square Urban Renwal area and will be within walking distance to the Green Square train station and new community facilities, including Gunyama Park and Green Square Aquatic Centre.
A Stage 1 DA was approved to establish the development parameters for the site, and a VPA has been agreed upon. Following the Stage 1 DA approval, the site underwent three Design Competitions for various blocks in the development which were run simultaneously and the project is now in its final stages of design development prior to submitting the Development Application to Council.
Scope of Works
Mecone has been involved in a number of urban planning services which have included:
Project managing and providing urban planning services for the lodgement and approval of the Stage 1 DA;
Assisting with the preparation of a Voluntary Planning Agreement;
Assisting with the Competitive Design Alternatives Process to achieve design excellence for the site which included preparing relevant reports, liaising with architects and panel members and chairing meetings; and;
Preparing the Statement of Environmental Effects for the lodgement of the Development Application.
Map