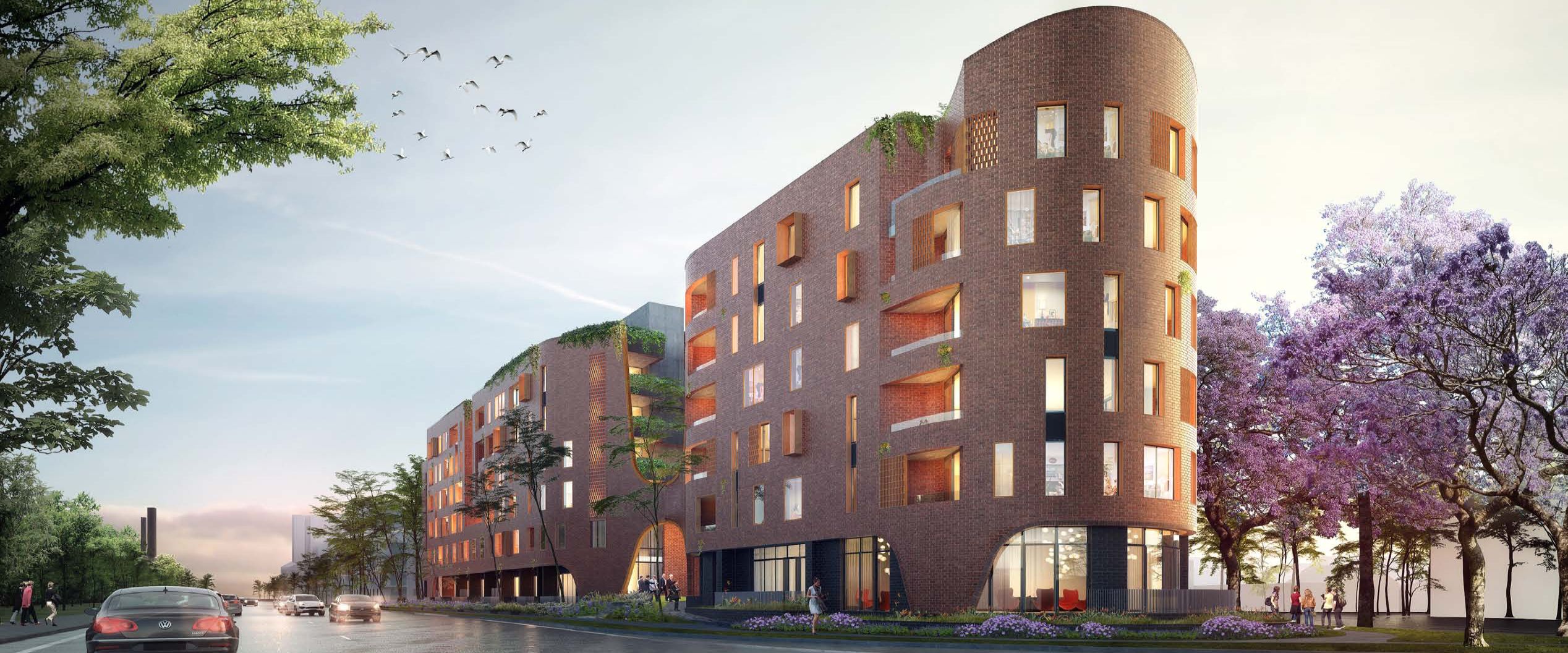 18 Huntley Street, Alexandria
Description
This is a key site located on the corner of Huntley Street and Sydney Park Road, Alexandria. Mecone's urban planning services commenced with the preparation of a site-specific Development Control Plan with the City of Sydney Council, through to a range of statutory planning services.
The proposed development comprises 155 dwellings over 6 storeys, with a site area of approximately 5,590 m2. A key component of the design is the provision of "Huntley Green", a significant area of publicly-accessible open space fronting Huntley Street.
Scope of Works
Mecone was engaged to undertake strategic and statutory planning services for site. Scope of works included:
Negotiation with Council officers and presentation to Councillors;
Preparation of a Draft Development Control Plan and liaison with Council officers and Councillors for approval;
Preparation of Competitive Design Alternatives Brief and Design Excellence Strategy;
Facilitation of design competition process and preparation of Competition Report;
Preparation and lodgement of a detailed Statement of Environmental Effects and development application;
Project coordination and management of consultants; and
Ongoing liaison with Council officers during assessment process.
---
Project Facts
Client: Defence Housing Australia
LGAs: City of Sydney
Size: 155 units and a small local cafe
Value: $68M
Sector: Residential
Services: Strategic Planning, Statutory Planning, Development Application