Sydney Metro West: Finalised Station Locations
The NSW Government today announced the finalised station locations for Sydney Metro West, which will more than double capacity between Parramatta and Sydney and feature a 20-minute travel time between the CBDs. The confirmed station locations include Westmead, Parramatta CBD, Olympic Park, Burwood North, Five Dock, Bays Precinct, and Sydney CBD, with optional stations still under consideration at Rydalmere and Pyrmont. The NSW Government has also previously discussed the possibility of preserving a corridor for an eastern extension of Sydney Metro West through Zetland.
The estimated delivery date is 2030 with a potential total cost around $20 billion.  The project's next step is to receive SEARs from the Department of Planning in order to prepare the CSSI application. The SEARs request indicates the possibility of staging construction of the line with the section west of Bays Precinct to start earlier than the Pyrmont/Sydney CBD section. Detailed planning documents including station locality maps can be found at Sydney Metro's website: here
Since the project was initially announced in November 2016, Mecone have been engaged by Sydney Metro to assist with the urban planning aspect of this critical piece of infrastructure. Mecone's contributions covered both qualitative and quantitative assessments of the potential land use impacts around station locations as well as the city-shaping impacts of the line as a whole. Mecone continues to assist Sydney Metro and Transport for NSW to understand land use impacts of Sydney Metro West and other future transport corridors.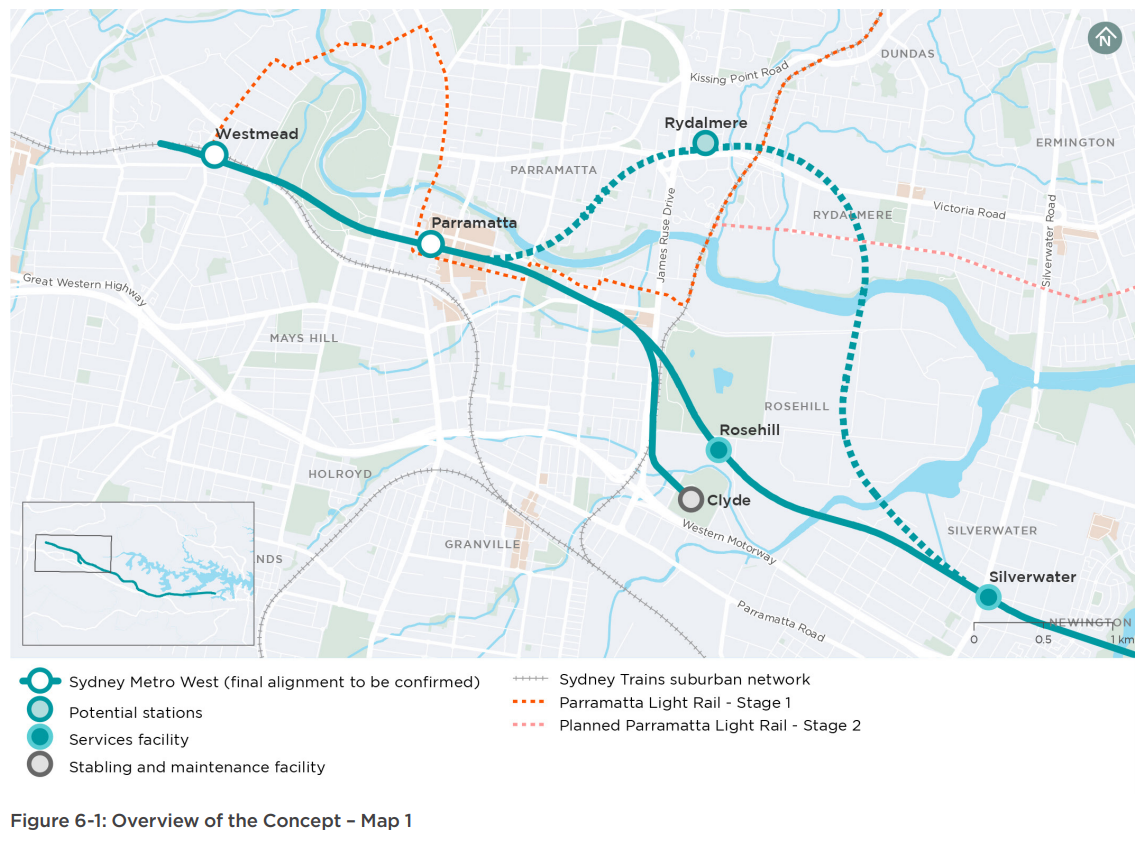 Images courtesy of Sydney Metro