Opalia Estate and New Neighbourhood Activity Centre in Melton South
179-253 Exford Road, Melton South
Mecone is pleased to have successfully achieved a planning permit for Opalus Melton Pty Ltd for a 581-lot subdivision, which includes a Neighbourhood Activity Centre, land set aside for a future government primary school, community centre and a 9.83 hectare active open space.
Source: Opalus Melton Pty Ltd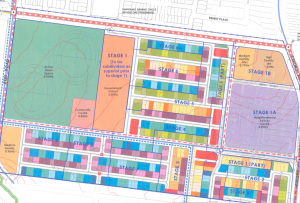 The site is located 35 kilometres from Melbourne CBD and south of the established areas of Melton. The future estate will be part of the new suburb Weir Views.  The future estate and NAC is located 1.7km south of the Melton Train Station and 2km south-west of the future Toolern Train Station.
Source: Mecone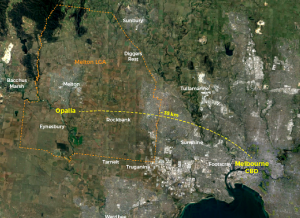 The future Toolern Train Station is a $40 million State funded project and partly funded by the Toolern Development Contributions Plan (DCP). The train station is due to be completed and ready to take passengers by end of 2019. The Toolern Train Station is located between Coach Street and the east of Ferris Road.
Delivery of the residential estate Opalia and the NAC is underway.  The Neighbourhood Activity Centre which will include supermarkets and a range of retail specialty shops.
Source: Opalus Melton Pty Ltd